SFPS presents Walk & Roll to School Week beginning October 11, 2022! Please see the flyer below for participating schools and times!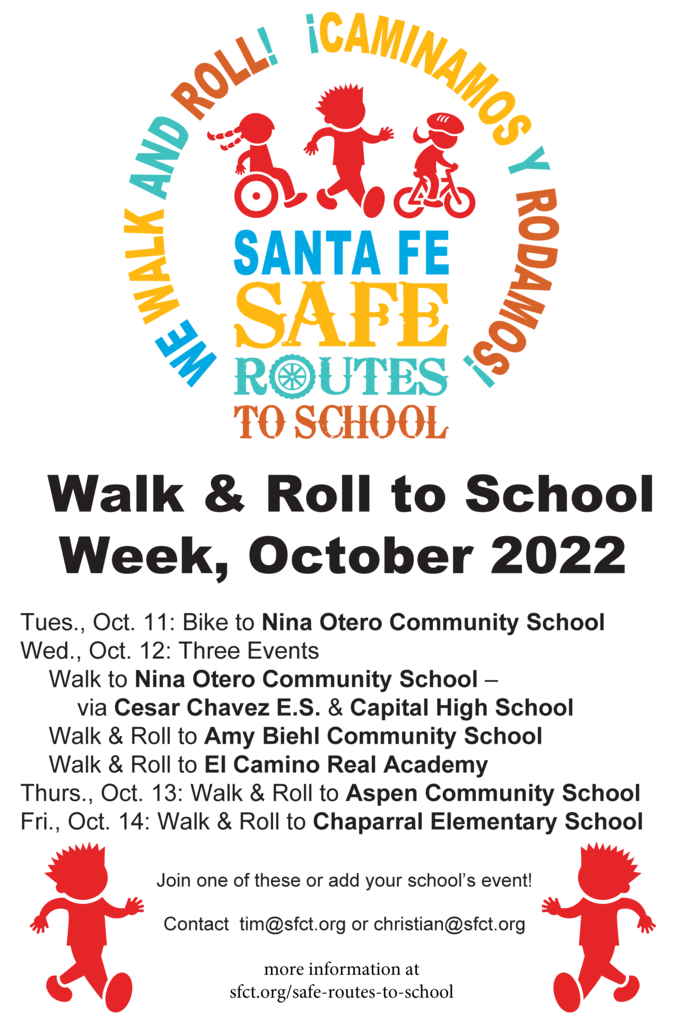 There has been an increase in students doing the One-Chip Challenge at schools. The chip is available to purchase at local gas stations and grocery stores, and can cause extreme and unpleasant side effects which may result in an ambulance being called to the school. Learn more about the One Chip Challenge here:
https://www.youtube.com/watch?v=fthIZ5PItxc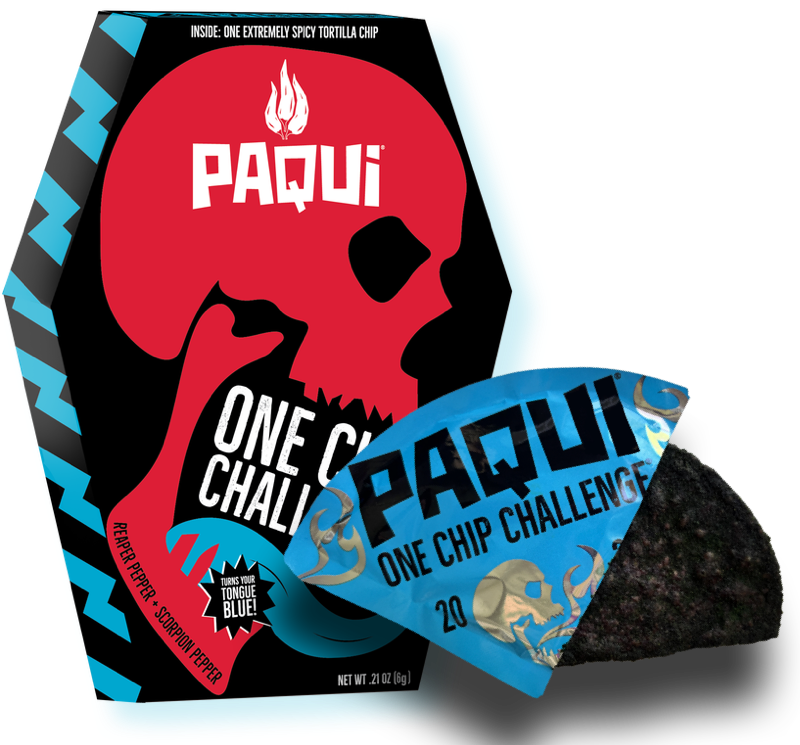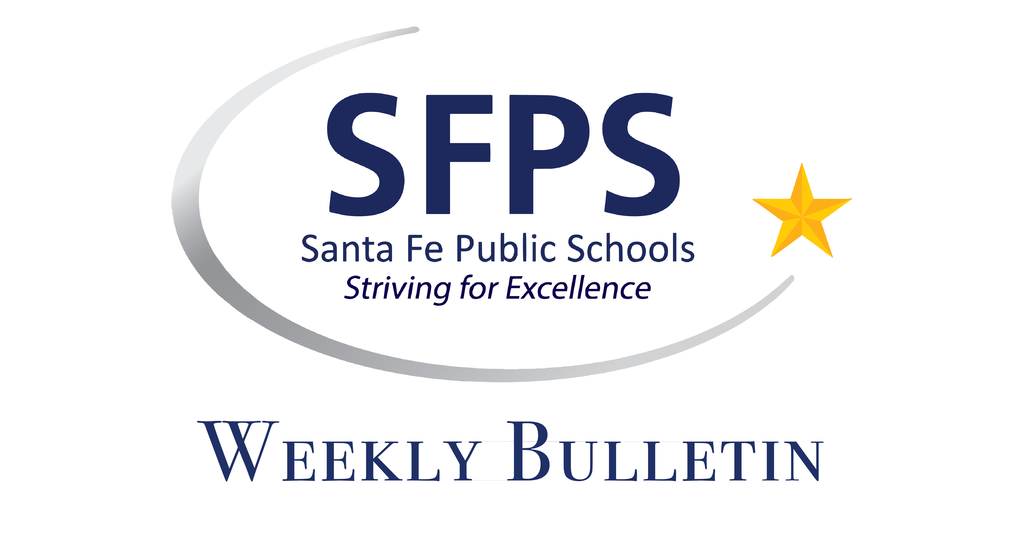 Noon Duty Needed. Santa Fe Public Schools is looking for Noon Duty support! Part-time, paid position that offers a great opportunity to support your neighborhood school! Both lunch duty and playground duty are available! To apply, visit
https://bit.ly/SFPSNoonDuty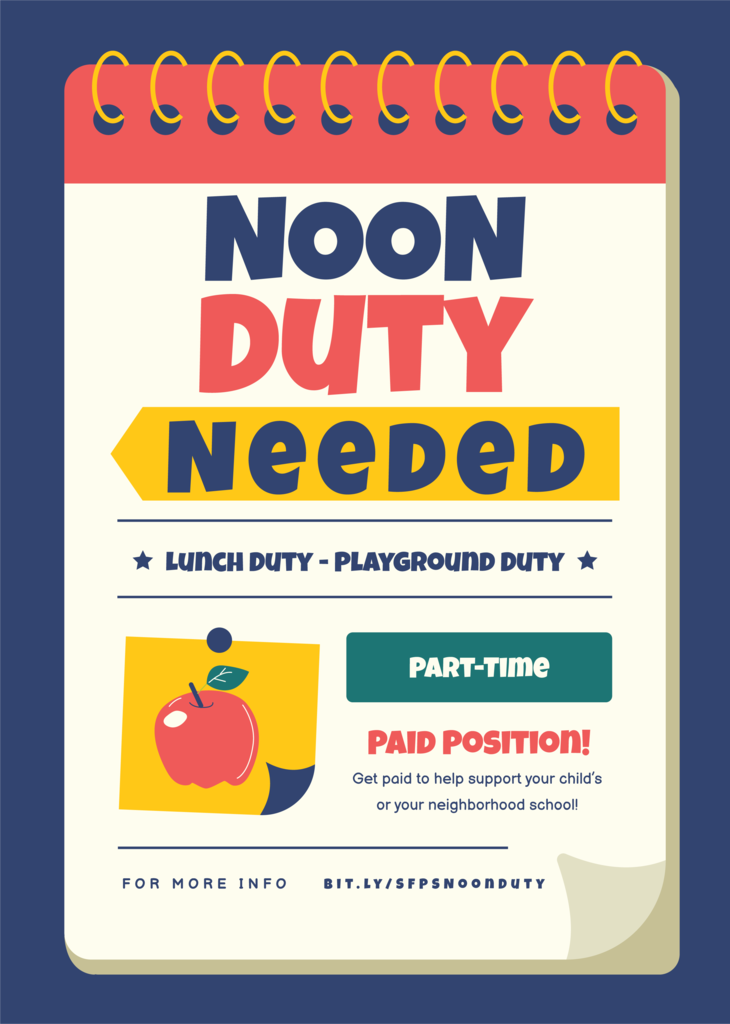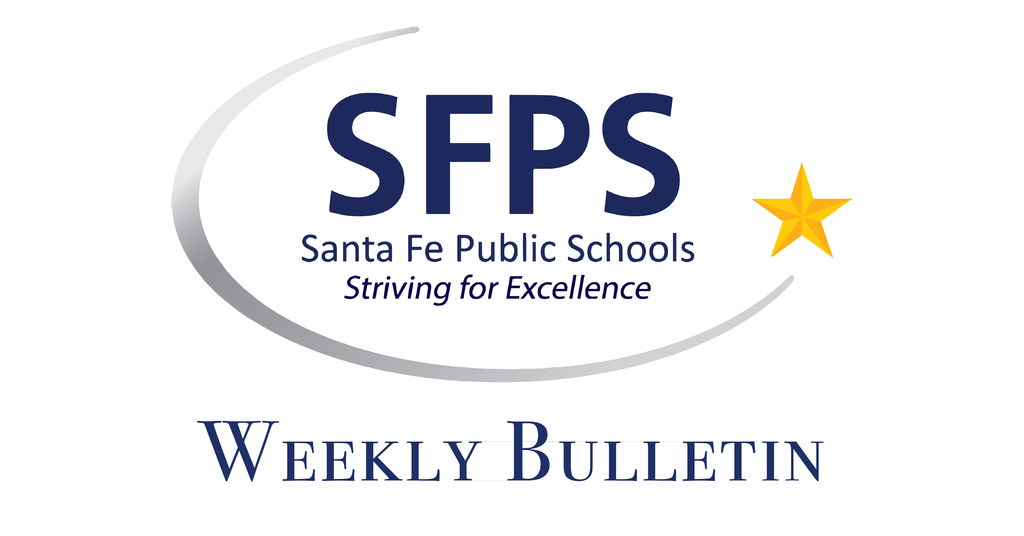 Cesar Chavez 21st Century Community Learning Center Centro de aprendizaje comunitario del siglo XXI César Chávez Welcome Back Families, There will be a mandatory meeting for families interested in having their child/children in the program, on Tuesday, August 23, at 5:00 p.m. in the gym. Only students of parents who attend the meeting will be considered to attend the program. The program is only for students in grades Kindergarten to 5th grade. If you have any questions, please call or text Mrs. Holguin at 505-490-6707. You may fill out the registration form ahead of time using this link.
https://docs.google.com/forms/d/1bWemQOdEKj8e5gvuWsBfvoy1H1IGpYtVUCPtrYyucsY/edit
Thank you, Mrs. Holguin Bienvenidos Familias, Habrá una reunión obligatoria para las familias interesadas en tener a su hijo/a en el programa, el martes 23 de agosto a las 5:00 en el gimnasio. Solo los estudiantes de padres que asistan a la reunión serán considerados para asistir al programa. El programa es solo para estudiantes en los grados de Kinder a quinto grado. Si tiene alguna pregunta, llame o envíe un mensaje de texto a la Sra. Holguin al 505-490-6707. Puede completar el formulario de registro con anticipación utilizando este enlace.
https://docs.google.com/forms/d/1bWemQOdEKj8e5gvuWsBfvoy1H1IGpYtVUCPtrYyucsY/edit
Gracias, Senora Holguin

The Santa Fe Public Schools wants to ensure each student has a device they can use both at school and at home for the upcoming school year and the first day of school for most students is Wednesday, August 17, 2022. Students in Pre-K and kindergarten will use iPads, students in grades 1 through 12 will use Chromebooks. There are just 3 days remaining for students to stop by the Technology Drive Thru to complete device exchanges or new device pickups. Today (08/12/2022): 9 AM to 5:30 PM Monday (08/15/2022): 9 AM to 5 PM Tuesday (08/16/2022): 9 AM to 5 PM The Technology Drive Thru is located at 2516 Cerrillos Road. The street to the Technology Department is next to the skate park on Camino Carlos Rey. - Students NEW to Santa Fe Public Schools should come to the Technology Drive Thru to pick up their new iPad or Chromebook. - Students who were in kindergarten last school year and will be in 1st grade this school year, need to exchange their iPad for a Chromebook. They must bring their iPad and charger for the exchange. - Students who will be in grades 2 through 9 this school year, need to exchange their old Chromebooks. They must bring their old Chromebook and charger for the exchange. - Returning students, who will be in grades 10 through 12, will NOT need to exchange their Chromebooks. On the day of device exchange or pickup, a parent/guardian must be in the vehicle with a valid driver's license or other official photo ID along with your child's Santa Fe Public Schools Student ID Number. Please call 505-467-4357 should you have any questions. Please note that the Drive Thru will be closed each day from 1 to 2 PM. Additionally, the Drive Thru will shut down early in the event of inclement weather such as thunder, lightning for the safety of families and staff.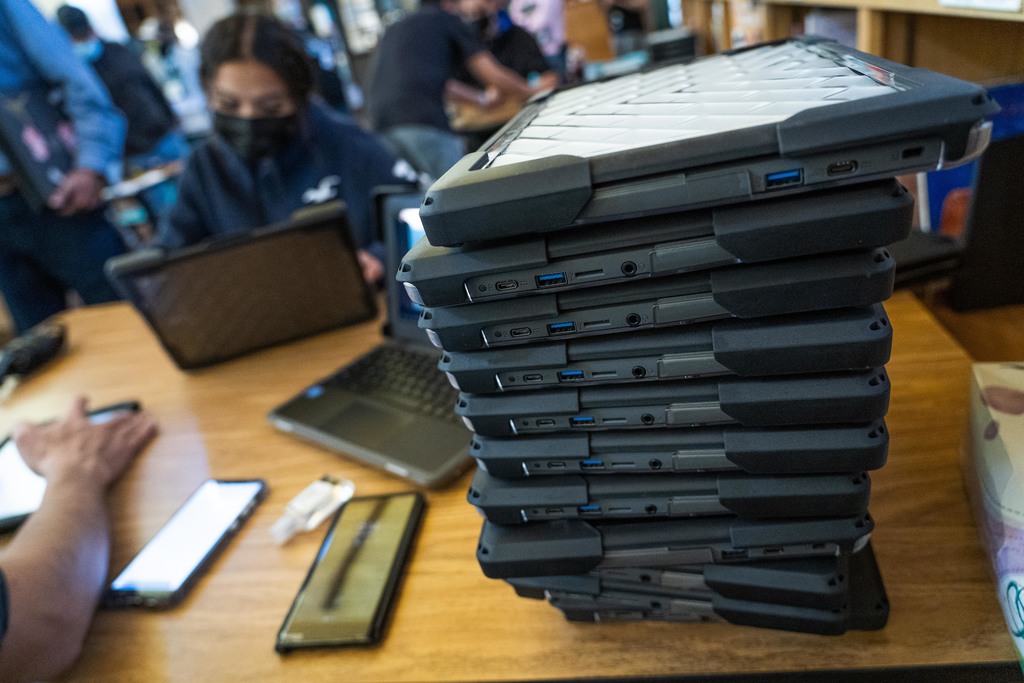 Last night, District 5 Board Member Roman 'Tiger' Abeyta was sworn in by his son, Dillon to join the Santa Fe Public Schools Board of Education! Congratulations Board Member Abeyta!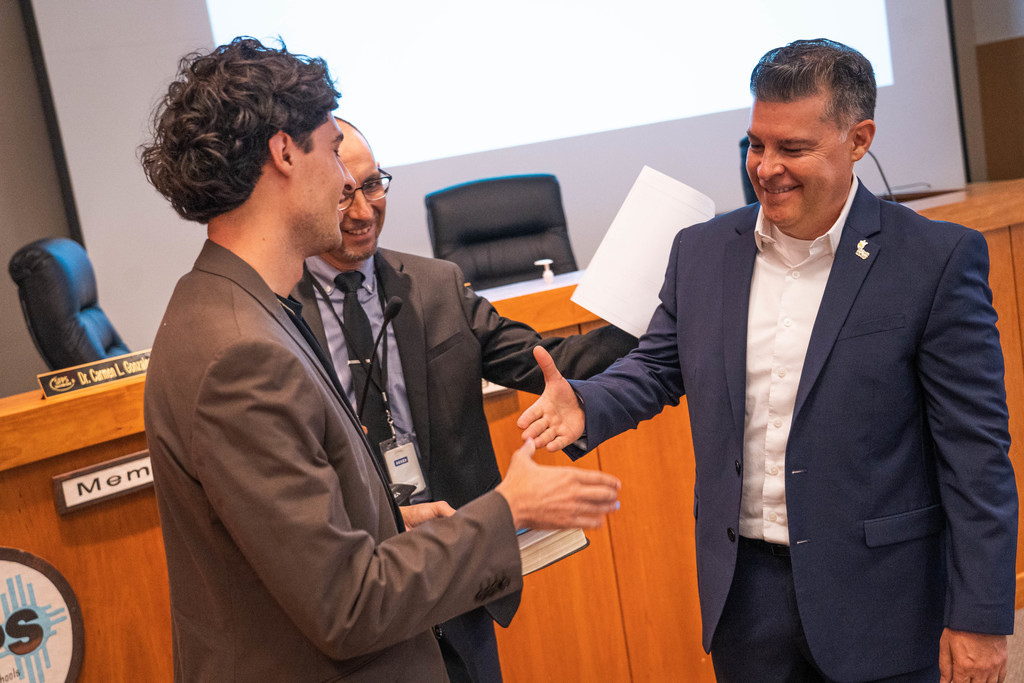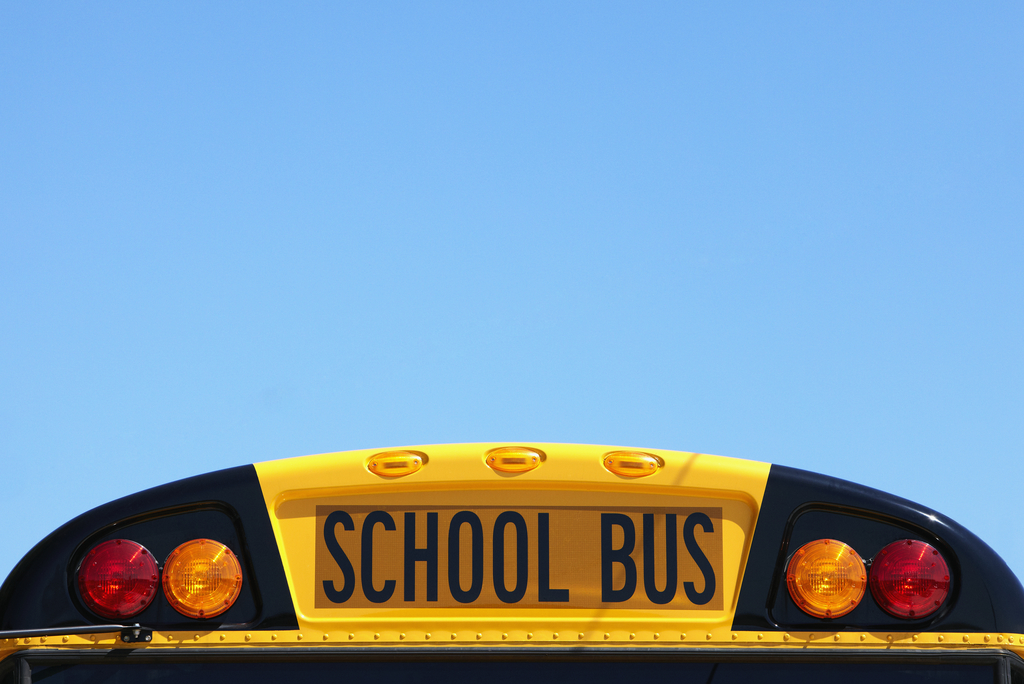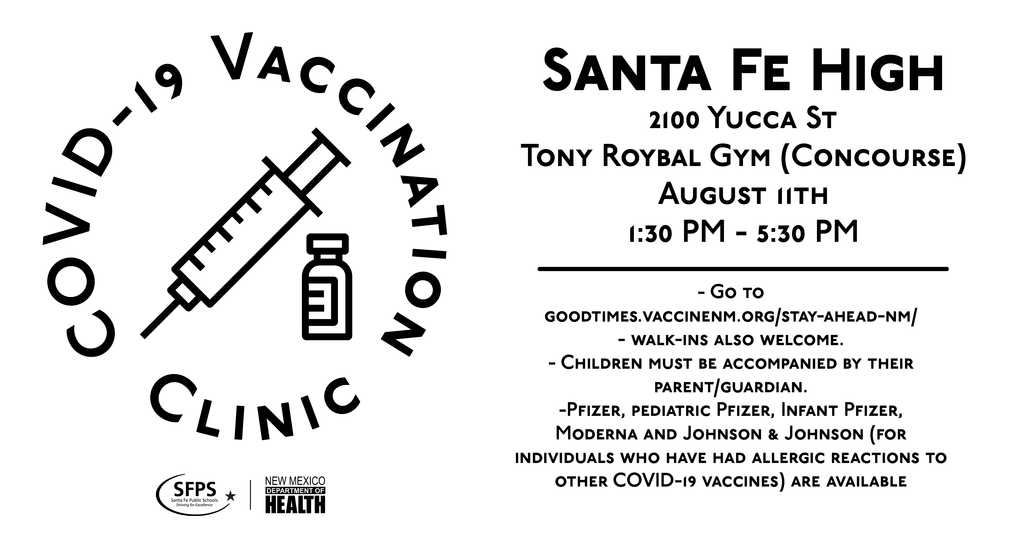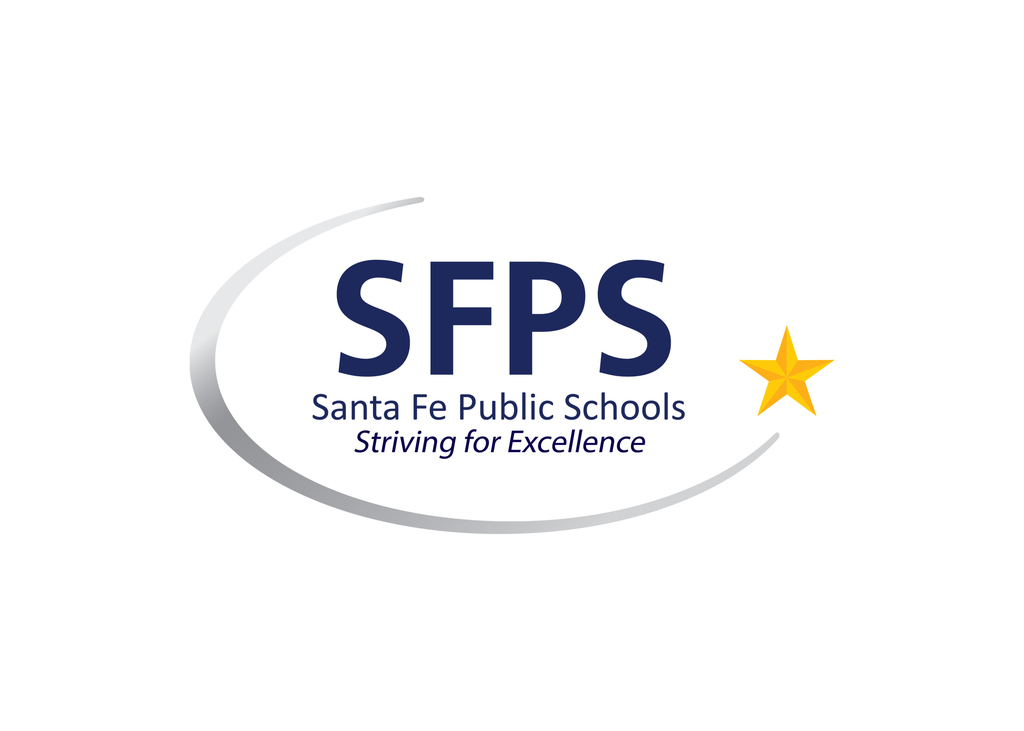 Our next stop is Cesar Chavez Elementary School named after the renowned labor leader and civil rights activist. Cesar Chavez Elementary offers some amazing opportunities for students on the South side with: -A professional STEAM program (the approach to learning that uses Science,Technology, Engineering, the Arts and Mathematics as access points for guiding student inquiry, dialogue, and critical thinking). - Bilingual education to support the area's diverse population. - 5th Grade Band, 4th through 5th Grade Guitar, and an accomplished 21st Century Schools program to assist at-need students beyond the classroom. The White Tigers also offer a standards-based literacy program focused on ensuring that students become biliterate/bilingual by 5th grade. Science and social studies are organized around themes to create student interest in learning while respecting and honoring each child's voice, personal life experience, beliefs, language and culture. Groups like MathAmigos and Los Alamos National Labs help to inspire students to love math and support their active participation in scientific practices. César Chávez implements PAX, a self-regulation program that teaches students to stay on task in the classroom, promotes peace, productivity, health and happiness and supports social-emotional learning. Support services include SFPS' Volunteer Program, Foster Grandparents, Reading Quest, which provides joyful, quality reading tutoring for striving readers, PMS behavioral health, Gerard's House, a center for grieving kids and families, Adelante, providing advocacy, direct support services and basic needs services for children, teens and their families experiencing homelessness, and Poder Familiar/Abriendo Puertos (Earth Care), providing support for families on the development and learning process of their children. Extracurricular activities include boys and girls basketball, wrestling and the Student Council. Cesar Chavez's White Tigers are an exemplary group of faculty that support their students on several levels and prepare them for the next steps in their academic career!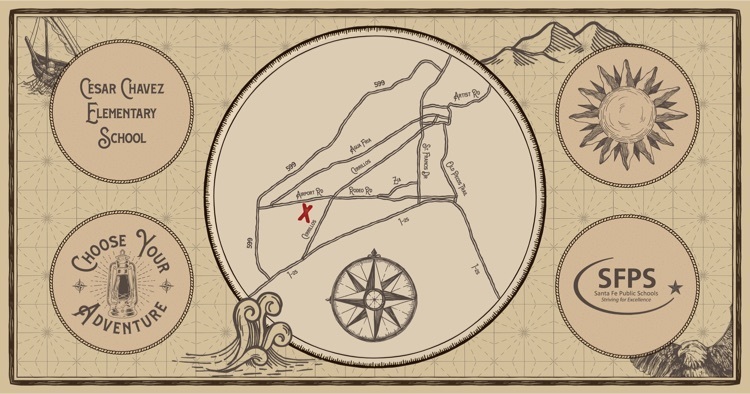 The Board of Education is looking for your input on the redistricting of school board member boundaries! This is NOT the rezoning of schools, the change is only to the boundaries of school board members. Learn more:
https://www.sfps.info/o/sfps/page/redistricting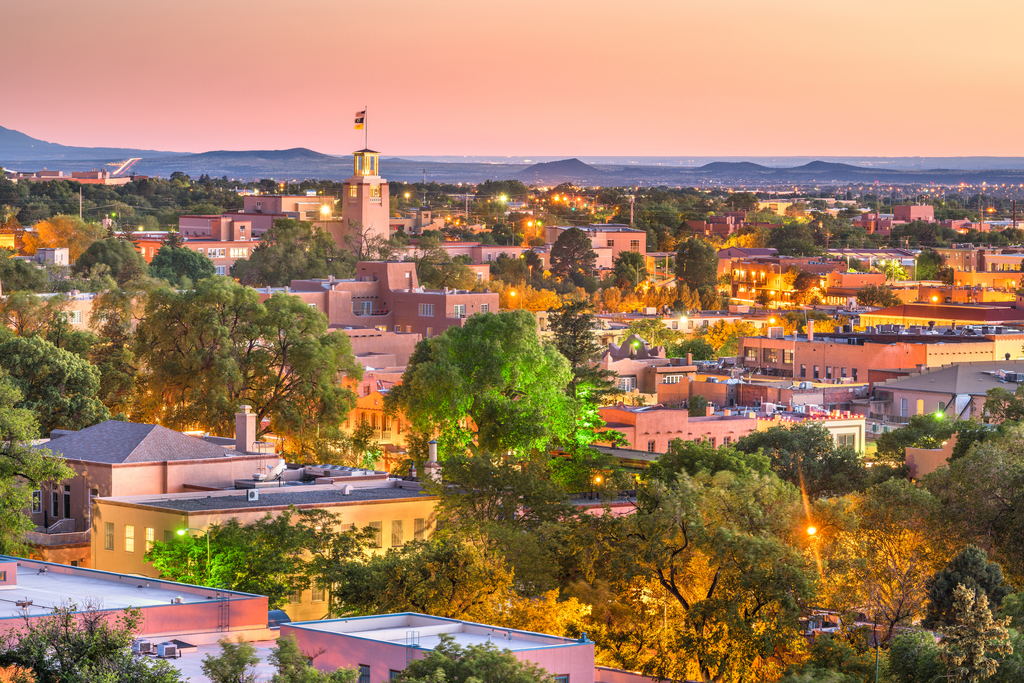 Santa Fe Public Schools has so much to offer. Let us take you on a Journey Through SFPS. Over the next six weeks, we are going to travel across Santa Fe, making a stop every day at a destination (school) to show our voyagers (students) what makes each destination special. Come along for the journey, and Choose Your Adventure at Santa Fe Public Schools.
New Bell Schedule for 2022-2023 School Year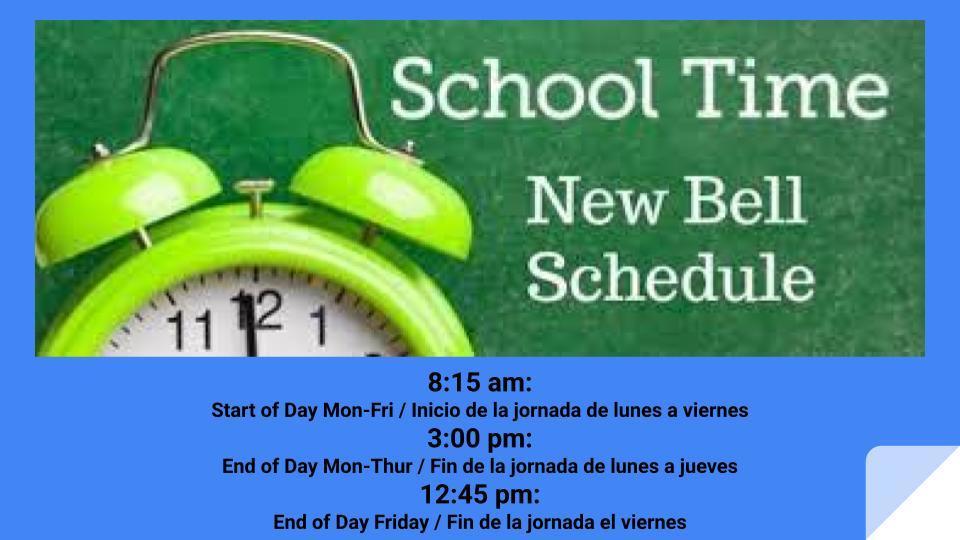 Wondering what the Air Quality Index is or where the smoke in the air is coming for? You can find out here:
https://fire.airnow.gov/#